So this weekend was going to be cool, I texted Karen on Friday to see what she was upto and see if I could go hang out with her on Saturday as Nick, and half the male population are at a Men's Conference in Bradford, and Chris is away at a youth conference in Eastbourne.
Turn's out (which I did already know but had put it to the back of mind and forgotten about), that Caroline Joel Abi and Karen (possibly Kristin, Alice and Millie) have gone to Bournemouth for the weekend. I wasn't invited - before it didn't really bother me, then yesterday when I pointed out to Chris about texting Karen and not getting a reply he reminded me and I couldn't help it I just started crying. I had ran Rock Solid on Friday - which was ok, we only had two girlies but it was good we still had fun. Then having watched Children in Need till about 10 minutes to the end (I needed the loo and I was soooo tired). I slept all the way through till midday - I had set my alarm to get up at 10 but I turned it off and went back to sleep. I got up and finished some crafty bits - didn't have any lunch as it didn't cross my mind to eat until about 3:30 by which point there was no point in eating.
At about 4 ish I went to hang out with Dad because I couldn't handle the four walls any more, I even discussed with my brother about the Star Wars game he was playing. Dad was doing some stuff on the computer so I went and worked my way through the shows Mum had recorded for me on Sky Plus (She's so lovely lol) then me and Dad watched Holby from Tuesday. Mum got in from her craft workshop and we watched Children in Need at hi-speed - you fast forward the boring bits at about 30 times the normal play speed and it cuts the 7 hours into about 3! and you miss the News half hour as well lol. Well actually we only watched upto the news then the second half we started it about 15 mintues from the end - Me and Mum then sang along to "Seasons of Love" from Rent. I found the video on youtube to show you in case you were like HUH I don't know that one. (ok so it's at the bottom because for some reason it keeps moving it!)
Anyway after that we watched Strictly Come Dancing and Casualty and ate tea - We had fish fingers chips and beans - it was soooooo nice even thought the fish fingers were slightly burned. I came home and put on The Holiday DVD - see is it random my favourite actor is Jack Black? lol I think he's really funny even in serious roles there is that little random moment. While I was putting the DVD on some dropped down the back of the TV unit so I reached under the unit to get them out and caught my hand on a pin that was stuck in the carpet - I grazed down the side of my hand - it did bleed a little but not too much which was good. I phoned Chris to find out where the first aid kit was as I swear it has legs - I put a plaster on my hand so that it didn't get dirty or so that I didn't get glue in it as I was doing crafty bits.
I went to bed and got up this morning at 9:20ish got dressed and went to set up the sound desk - the last time I set up a sound desk was when I did Music Tech at upper school I think!
I stayed for church but as much as I wanted to be with people so I wasn't lonely I wanted to be on my own - how random is that.
Chris is going to be home this afternoon which I am really glad about because ok it's only two days but I haven't really seen him for the last 5 as I started my new job on Wednesday.
I also want to show you this: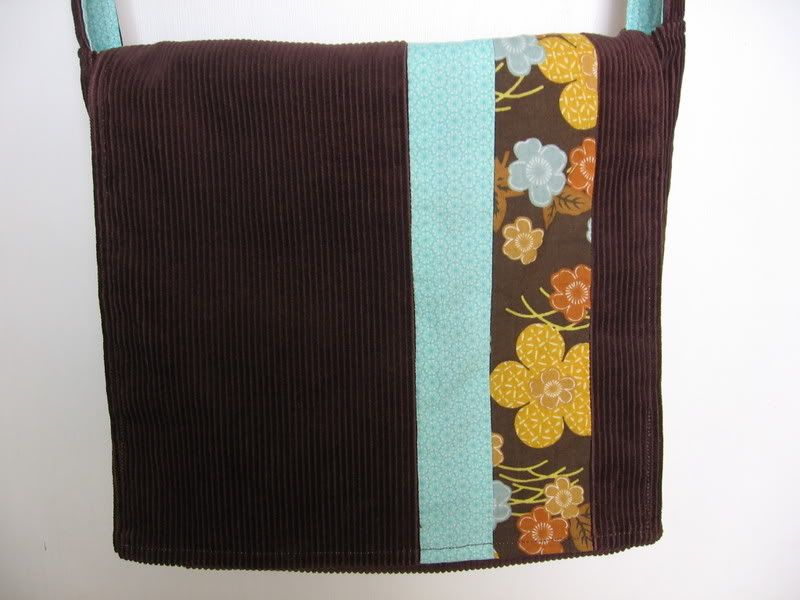 The lady who made it her blog is called
Fat Orange Cat
, which is also the name of her fantastic
Etsy shop
.